Skip to Content
Lovely Single-Family Homes in Brownstown Charter Township, Michigan
Located on the east side of Arsenal Road between West and Van Horn Roads in Brownstown Charter Township, Timber Creek features single-family homes in a cozy, safe community in the Downriver area. Timber Creek is made up of 162 lots ranging in price from $245,000 to $285,000*. The daylight and walk-out basements and spacious three-car garages will make you feel right at home here.
* Prices and availability subject to change without notice.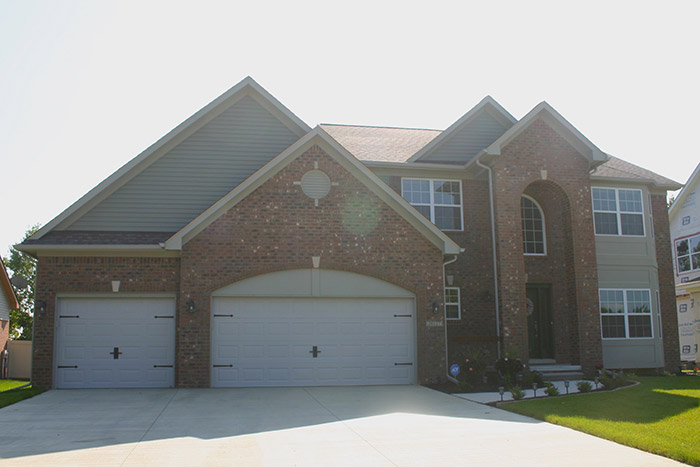 Proximity to Many Hospitals, Schools, and Shopping Centers
Timber Creek is located in close proximity to Our Lady of the Woods Catholic Church, Brownstown Township Hall, Woodhaven High School, Seaway Hospital, Riverside Osteopathic Hospital, the Brownstown Police Department, and the Southland Mall for your shopping convenience. With convenient expressway access and above-average schooling available, many young professionals and families are proud to call this quaint, up-and-coming suburban area home.
View Our Available Spacious Timber Creek Floor Plans
Our Timber Creek community in Brownstown Charter Township features many elevations and floor plans, including Arlington, Birch, Edgewood, Hickory, Oakcrest, Oakmont, Pineridge II, and Willow for your consideration. Due to constant improvements, we reserve the right to modify the plans, exteriors, or products without notice or obligation. Sizes shown are approximate.
For more information about the pricing and availability of our Timber Creek homes or those found in our other Wayne County communities, be sure to contact us today via phone or email!
Location Map
1. Timber Creek Subdivision
2. Our Lady of the Woods Catholic Church
3. Brownstown Township Hall
4. Woodhaven Highschool
5. Seaway Hospital
6. Riverside Osteopathic Hospital
7. Brownstown Police
8. Southland Mall
9. Wegienka Elementary School
10. Brownstown Middle School
11. Patrick Henry Middle School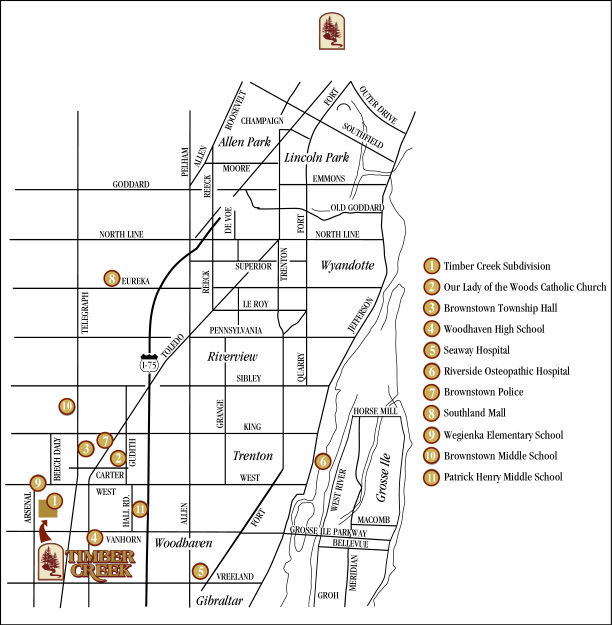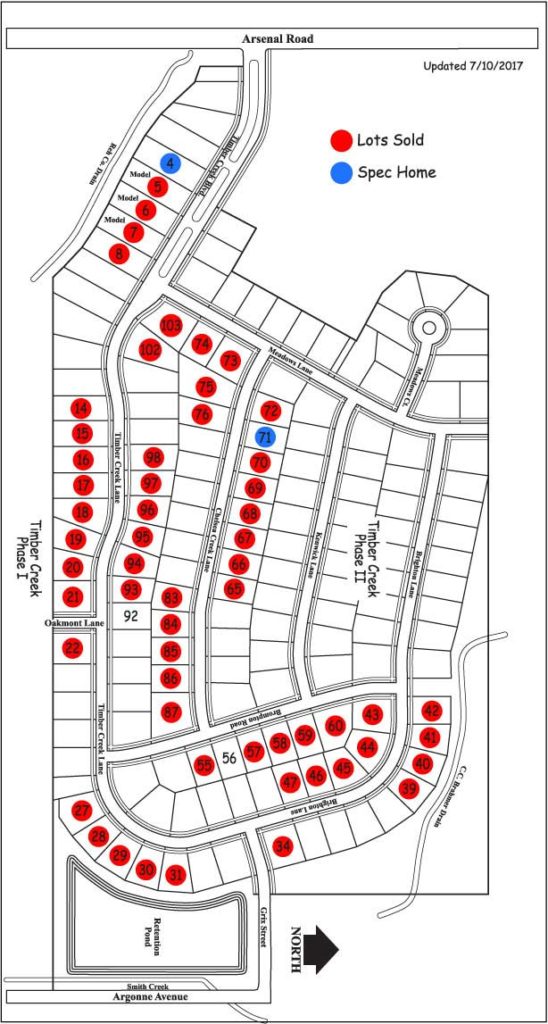 Aerial Views of Timber Creek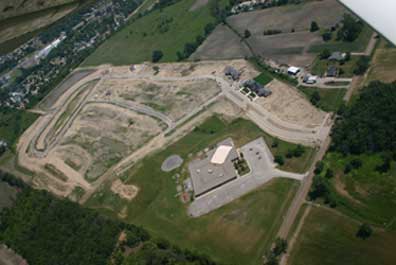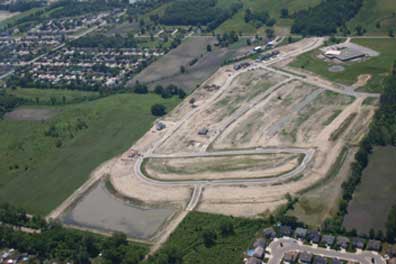 A Grand Place to Call Home